The Simulation Challenge can be accessed in the Simulation Depot Beta. It is located in the Wireless Communication Depot in Fianga City, and is accessed by interacting with either of two characters stationed behind a counter on the second floor. Upon interaction with these characters, the player is able to select a trainer with whom they would like to battle whose ID number has been collected by the player. These IDs can be purchased from NPCs or sometimes are given to the player through NPC interactions. Each trainer in the Simulation Depot Beta can be battled as many times as the player likes, granting both money and experience to the trainer and their Pokémon. Many of the IDs that you will receive/purchase, are related to real-life people, such as the YOGSCAST.
NOTE: Page is WORK IN PROGRESS! Will be updated on more Trainer IDs later (and properly edited) darby is a nerd
Edit Note: Whilst without Icons and a good deal of attacks, I have added Pokemon levels (moves where I can) and names for a few more Trainer IDs.
Youngster ToomasEdit
YOGSCAST XephosEdit

Items: 1x Full Restore
Pokémon
Level
Moves
Item
Clefable
70
Calm Mind
Psychic
Sing
Meteor Mash
Lunatone
69
Future Sight
Rock Polish
Earthquake
Psychic
Solrock
69
Stone Edge
Psychic
Earthquake
Rock Polish
Metagross
71
Meteor Mash
Iron Defense
Hammer Arm
Zen Headbutt
Beheeyem
71
Calm Mind
Recover
Wonder Room
Psychic
Klinklang
73
Zap Cannon
Autotomize
Mirror Shot
Titanic Force
Reward: 5840
YOGSCAST HoneydewEdit

Items: 1x Full Restore
Pokémon
Level
Moves
Item
Excadrill
70
Fissure
Earthquake
Swords Dance
Rock Polish
Aggron
69
Earthquake
Rock Polish
Double-Edge
Metal Claw
Emboar
69
Flare Blitz
Roar
Sky Uppercut
Swords Dance
Slaking
71
Double-Edge
Encore
Hammer Arm
Giga Impact
Dugtrio
71
Dig
Magnitude
Earth Power
Fissure
Corgi
73
Ice Fang
Thunder Fang
Fire Fang
Giga Impact
Reward: 5840
YOGSCAST MartynEdit

Items: 1x Full Restore
Pokémon
Level
Moves
Item
Jumpluff
70
Worry Seed
Bounce
Giga Drain
Floatzel
69
Razor Wind
Hydro Pump
Aqua Tail
Lucario
69
Dragon Pulse
ExtremeSpeed
Close Combat
Aura Sphere
Sapling
73
Zap Cannon
Autotomize
Mirror Shot
Titanic Force
Roserade
71
Magical Leaf
Mega Drain
Poison Sting
Tropius
71
Leaf Storm
Natural Gift
SolarBeam
Bestow
Reward: 5840
YOGSCAST LividCoffeeEdit

Items: 1x Full Restore
Pokémon
Level
Moves
Item
Electrode
70
Mirror Coat
Explosion
Gyro Ball
Magnet Rise
Rotom
69
Substitute
Discharge
Ominous Wind
Ice Beam
Rotom
69
Substitute
Discharge
Ominous Wind
Leaf Storm
Rotom
71
Substitute
Discharge
Ominous Wind
Shadow Ball
Bronzong
71
Payback
Extrasensory
Heal Block
Heavy Slam
Magnezone
73
Gyro Ball
Magnet Rise
Zap Cannon
Lock-On
Reward: 5840
YOGSCAST LomadiaEdit

Items: 1x Full Restore
Pokémon
Level
Moves
Item
Noctowl
70
Psycho Shift
Roost
Extrasensory
Swellow
69
Air Slash
Aerial Ace
Endeavor
Gliscor
69
X-Scissor
Sky Uppercut
Guillotine
Staraptor
71
Close Combat
Brave Bird
Agility
Pidgeot
71
Air Slash
Tailwind
Mirror Move
Hurricane
Noctowl
73
Psycho Shift
Roost
Extrasensory
Reward: 5840
YOGSCAST Kim Edit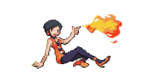 Items: 1x Full Restore
Pokémon
Level
Moves
Item
Ninetales
70
Safeguard
Confuse Ray
Quick Attack
Typhlosion
71
Rollout
Inferno
Double-Edge
Infernape
69
Flare Blitz
Acrobatics
Calm Mind
Fire Spin
Charizard
71
Heat Wave
Fire Spin
Flamethrower
Inferno
Charizardite X
Arcanine
69
Roar
Fire Fang
ExtremeSpeed
Volcarona
73
Heat Wave
Silver Wind
Bug Buzz
Quiver Dance
Reward: 5840
Hiker Jeremy - Snubbul Level 1
Youngster Joey - Lv 65 Rattata (Shiny) with Protect, Endeavor, Extreme Speed, Pursuit
Cool Trainer Sammy -
Lv57 Metagross - Psychic, Hammer Arm,
Lv57 Salamence -
Lv56 Charizard (shiny) -
Lv55 Carracosta
Lv55 Raichu -
Lv56 Gengar
Cool Trainer AntiSpud-
Lv 57 Noctowl - Extrasensory, Fly,
Lv56 Garchomp
Lv55 Lucario
Lv57 Feraligatr - Aqua Tail
Lv56 Magmortar
Lv57 Venusaur
Poke Maniac Halo-
Lv57 Swampert - Brick Break, Surf
Lv 57 Typhlosion -
Lv 55 (Sand Stream) Tyranitar (shiny) -
Lv56 Exploud (shiny) -
Lv57 (Intimidate) Gyarados
Lv56 (Intimidate) Mightyena - Sucker Punch,
Psychic Shadow - $1824 Reward
Lv56 Alakazam - Disable,
Lv56 Gothitelle (Shadow Tag) - Psychic
Lv55 Metagross
Lv57 (Trace) Gardevoir (shiny) - Hypnosis, Psychic,
Painter Guillaume - $1008 Reward
Lv57 Skuntank - Double Edge
Lv63 Smeargle (shiny) -
Lv62 (Drizzle) Politoed - Hypnosis, Ice Beam,
Lv58 Weezing -
Lv59 (Truant) Slaking (holds Leftovers) - Yawn, Rest,
Lv55 Mr. Mime
Burglar Hiro - $5016 Reward
Lv57 Heatmor -
Lv55 Houndoum -
Lv57 Blaziken (Holds Focus Sash) - Brave Bird
Lv57 Weezing
Lv56 Torkoal - Lava Plume
ID Locations
Edit
Note: Prices might be completely random and are not actually indicative of power levels.
| Name | Location | Price |
| --- | --- | --- |
| YOGSCAST Martyn | Talk to the blonde person in the far eastern house of the residential section of Blackfist City. | - |
| Hiker Jeremy | Caspian City Trainer ID Shop | 9000 |
| YOGSCAST Xephos | Caspian City Trainer ID Shop | 3000 |
| YOGSCAST Honeydew | Caspian City Trainer ID Shop | 8000 |
| YOGSCAST LividCoffee | Caspian City Trainer ID Shop | 6000 |
| YOGSCAST Lomadia | Caspian City Trainer ID Shop | 9000 |
| YOGSCAST Kim | Caspian City Trainer ID Shop | 3000 |
| Cool Trainer Sammy | Caspian City Trainer ID Shop | 6000 |
| Youngster Joey | Caspian City Trainer ID Shop | 2000 |
| Pokémon Maniac Halo | Caspian City Trainer ID Shop | 7000 |
| Cool Trainer AntiSpud | Caspian City Trainer ID Shop | 3000 |
| Aroma Lady Lyra | Caspian City Trainer ID Shop | 8000 |
| Black Belt Taylor | Caspian City Trainer ID Shop | 2000 |
| Ninja Tristen | Caspian City Trainer ID Shop | 7000 |
| Youngster Joel | Caspian City Trainer ID Shop | 7000 |
| Hiker Solid | Caspian City Trainer ID Shop | 1000 |
| Gentleman Cyneryk | Caspian City Trainer ID Shop | 1000 |
| Scientist Swirl | Caspian City Trainer ID Shop | 3000 |
| Cool Trainer Teo | Caspian City Trainer ID Shop | 3000 |
| Pokémon Ranger Jeaux | Caspian City Trainer ID Shop | 5000 |
| Hiker Captain Canuck | Caspian City Trainer ID Shop | 10000 |
| Gentleman Old MacDonald | Caspian City Trainer ID Shop | 1000 |
| Ruin Maniac Sandy | Caspian City Trainer ID Shop | 9000 |
| Psychic Wisdom | Caspian City Trainer ID Shop | 5000 |
| Poké Maniac Telid | Caspian City Trainer ID Shop | 1000 |
| Fisherman Jonah | Caspian City Trainer ID Shop | 6000 |
| Black Belt Beauly | Caspian City Trainer ID Shop | 8000 |
| Juggler Jordan | Caspian City Trainer ID Shop | 7000 |
| Engineer Moe Toor | Caspian City Trainer ID Shop | 8000 |
| Psychic Mika | Caspian City Trainer ID Shop | 5000 |
| Pokémon Ranger Handrew | Caspian City Trainer ID Shop | 7000 |
| Scientist Tesla | Caspian City Trainer ID Shop | 8000 |
| Bird Keeper Stork | Caspian City Trainer ID Shop | 9000 |
| Aroma Lady Ira Nee | Caspian City Trainer ID Shop | 6000 |
| Camper Friendless | Caspian City Trainer ID Shop | 4000 |
| Juggler Rosh | Caspian City Trainer ID Shop | 2000 |
| Swimmer Millikan | Caspian City Trainer ID Shop | 1000 |
| Pokémon Ranger Grasseh | Caspian City Trainer ID Shop | 10000 |
| Gambler Mike Bay | Caspian City Trainer ID Shop | 6000 |
| Ninja Mandarin | Caspian City Trainer ID Shop | 8000 |
| Super Nerd Teno | Caspian City Trainer ID Shop | 2000 |
| Bug Catcher Gary McDirvish | Caspian City Trainer ID Shop | 6000 |
| Ninja Bruce | Caspian City Trainer ID Shop | 5000 |
| Black Belt Ali | Caspian City Trainer ID Shop | 8000 |
| Sailor Nikolaj | Caspian City Trainer ID Shop | 3000 |
| Ninja Eli | Caspian City Trainer ID Shop | 7000 |
| Cool Trainer Supermodel Box | Caspian City Trainer ID Shop | 3000 |
| Cool Trainer Talia | Caspian City Trainer ID Shop | 3000 |
| Cue Ball Isaac | Caspian City Trainer ID Shop | 9000 |
| Ruin Maniac Knegoff | Caspian City Trainer ID Shop | 8000 |
| Lady Seclea | Caspian City Trainer ID Shop | 10000 |
| Burglar Hiro | Caspian City Trainer ID Shop | 4000 |
| Pokémon Ranger Danzee | Caspian City Trainer ID Shop | 8000 |
| Burglar Corbin | Caspian City Trainer ID Shop | 2000 |
| Youngster Shadowmirror | Caspian City Trainer ID Shop | 1000 |
| Psychic Jake | Caspian City Trainer ID Shop | 6000 |
| Psychic Andrew | Caspian City Trainer ID Shop | 9000 |
| Scientist Jack-Wilf | Caspian City Trainer ID Shop | 5000 |
| Painter MC Paint | Caspian City Trainer ID Shop | 7000 |
| Youngster Toomas | Caspian City Trainer ID Shop | 1000 |
| Tuber Poseidon | Caspian City Trainer ID Shop | 5000 |
| Scientist Nathan | Caspian City Trainer ID Shop | 6000 |
| Pokémon Breeder LordNick | Caspian City Trainer ID Shop | 6000 |
| Super Nerd Jodjuya | Caspian City Trainer ID Shop | 6000 |
| Gentleman Alex | Caspian City Trainer ID Shop | 6000 |
| Ruin Maniac Geiom | Caspian City Trainer ID Shop | 6000 |
| Painter Guillaume | Caspian City Trainer ID Shop | 4000 |
| Gentleman Miles | Caspian City Trainer ID Shop | 5000 |
| Cool Trainer Jakonater | Caspian City Trainer ID Shop | 6000 |
| Bug Catcher Weevil Underwood | Caspian City Trainer ID Shop | 1000 |
| Cool Trainer Yousef | Caspian City Trainer ID Shop | 1000 |
| Cool Trainer Swagger McFee | Caspian City Trainer ID Shop | 6000 |
| Psychic Shadow | Caspian City Trainer ID Shop | 10000 |
| Psychic Roger | Caspian City Trainer ID Shop | 5000 |
| Cool Trainer TheAlphaGamer | Caspian City Trainer ID Shop | 1000 |
| Freelancer Braid | Caspian City Trainer ID Shop | 10000 |
| Youngster Joey | Talk to the Youngster in the house in the western area of Huron Town after receiving YOGCAST Martyn's ID. | - |